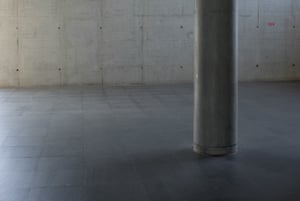 Sometimes companies try to sell you on their product or service by telling you about all of the benefits it provides. That's great, but sometimes it's better know the actual facts about a product.
If something is supposedly durable or long-lasting, you want to know what it is about the product that makes it so. Otherwise, you might be skeptical of the validity of such claims.
In today's article, we're explaining exactly what it is about urethane cement that provides all of the benefits you've heard about. Let's dive in.
FACT 1: It's a mixture of urethane and concrete.
BENEFIT: Durability
The combination of polymer urethane with cement and aggregate concretes creates a mixture known as urethane cement. On their own, urethane and concrete are durable, but paired together, they create one of the most durable flooring materials on the market.
FACT 2: Urethane serves as a coating for cement flooring.
BENEFIT: Resistance to moisture, chemicals, and thermal shock
A floor coating that is not resistant to moisture or vapor transmission, will hold up in few environments. Most of our flooring installation projects take place in industrial environments where moisture and vapor transmission are common, but a floor that's resistant to chemicals and thermal shock is what's really necessary.
When a urethane cement coating is applied to your floor, the flooring becomes resistant to some of the harshest environments in the industries we serve.
FACT 3: Urethane can be applied directly to concrete.
BENEFIT: Easy installation
Installing a urethane cement floor doesn't necessarily require tearing up the original concrete. Urethane cement is unique in that it can be applied directly to concrete as a stand-alone system without a primer or topcoat.
When you're applying urethane to concrete, there are multiple ways to do so, including roller application or trowel application up to 1/4" thicknesses.
FACT 4: Urethane cement has a smooth surface.
BENEFIT: Easy cleaning
It doesn't take a rocket scientist to realize that smooth surfaces are easier to clean than rough ones, but it is a fact that's worth noting. Self-Leveling (SL) applications are available in most manufacturers of urethane cements, and this allows for smooth floor applications without extra grinding or the applications of additional top coats. After all, time is money, and smooth floors decrease the amount of time and manpower required to clean them, not to mention, they're much more sanitary.
FACT 5: Urethane can be combined with pigments.
BENEFIT: Aesthetic appeal
A lot of businesses need flooring that's as durable as it is attractive. Urethane cement is an ideal flooring option in this case because it can be combined with pigmented topcoats, primers, functional additives, and decorative broadcast media. The result is a floor that's as sturdy and long-lasting as something you'd find in an industrial facility but much more pleasing to the eye in places you may not expect.
Need more facts?
Just ask.
We're more than happy to answer all of your questions about urethane cement and any other floor coatings you may be considering. Contact us online to schedule a consultation, or give us a call at (864) 855-0600.