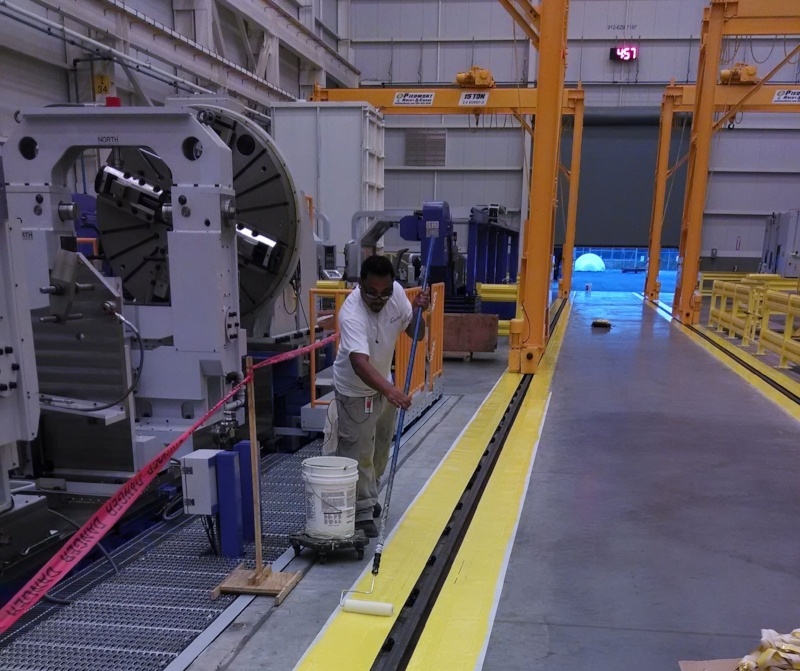 Are you looking to paint the concrete floor at your company's warehouse, manufacturing plant, or retail location?
Whether you're thinking about improving efficiency and organization with a floor striping system, want to feature branding elements, or want large areas of color, the kind of paint or coating you choose can make the difference between success and frustration.
Commercially available paints
The solution that seems simplest is to purchase floor paint from a home improvement store, especially if you're just looking to do a small striping job. However, this kind of paint will almost certainly be unable to handle the kind of foot and mechanical traffic that commercial and industrial floors are exposed to!
You'll end up having to repaint within just a few months, costing you far more in the long run.