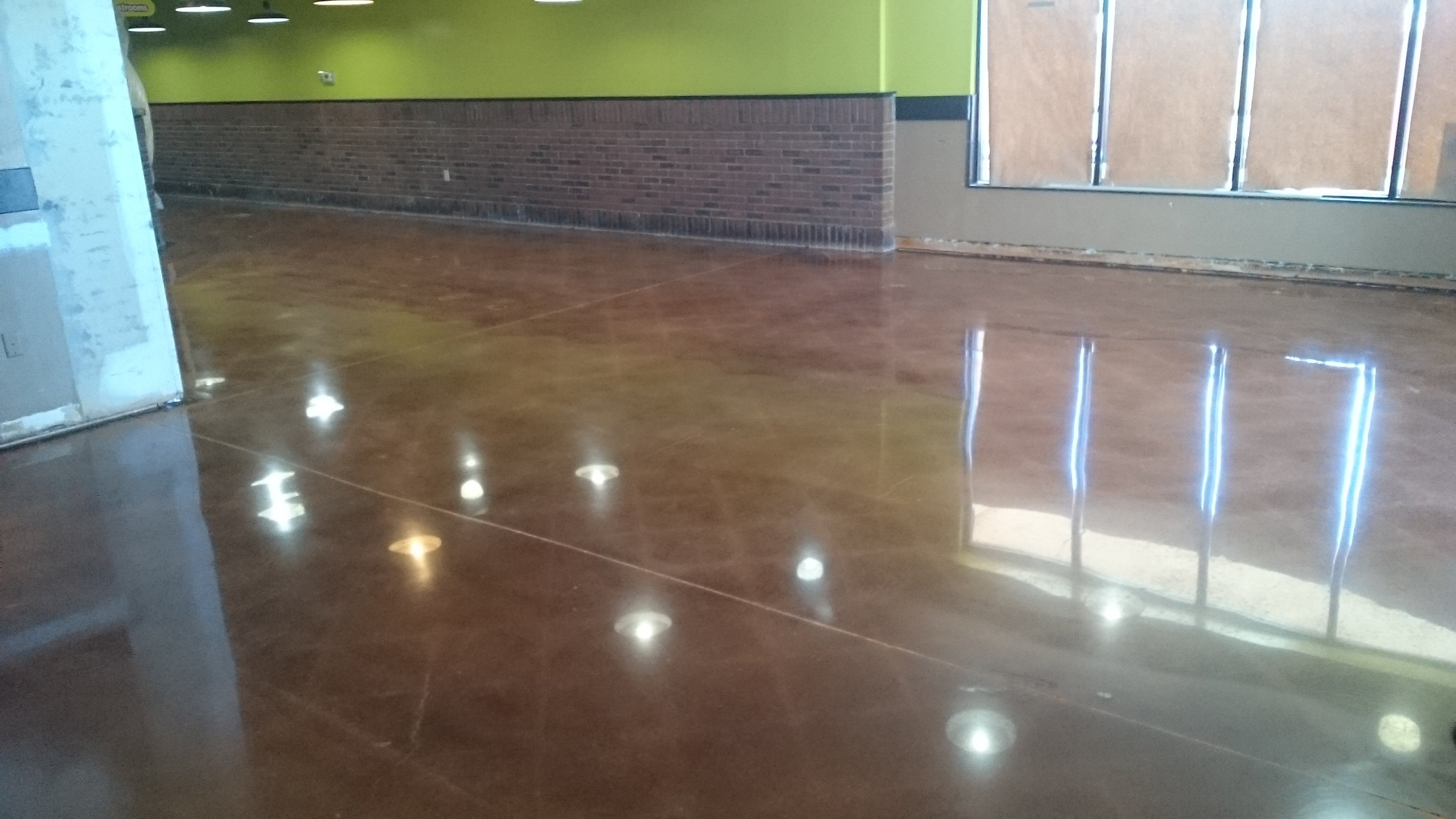 If you're looking to outfit a new commercial space—or upgrade an old one—your choice of flooring will be a major part of your initial expense.
But the initial cost isn't the only thing to consider: if you choose a flooring type that's not durable enough to stand up to customer traffic, repair and replacements will become an operational cost you'll have to factor in every few years.
Carpet, hardwood, vinyl, and tile may be fine for department stores or areas that don't have constant foot traffic. However, these flooring types are all susceptible to high levels of wear and damage in high-traffic areas. If you're expecting a high volume of shoppers (or are directing all traffic along just a few major thoroughfares), you'll probably want something that will stand up better.
If you're looking for the most durable commercial flooring available (and would like to save money at the same time), consider starting with your concrete slab and applying one of these attractive finishes: