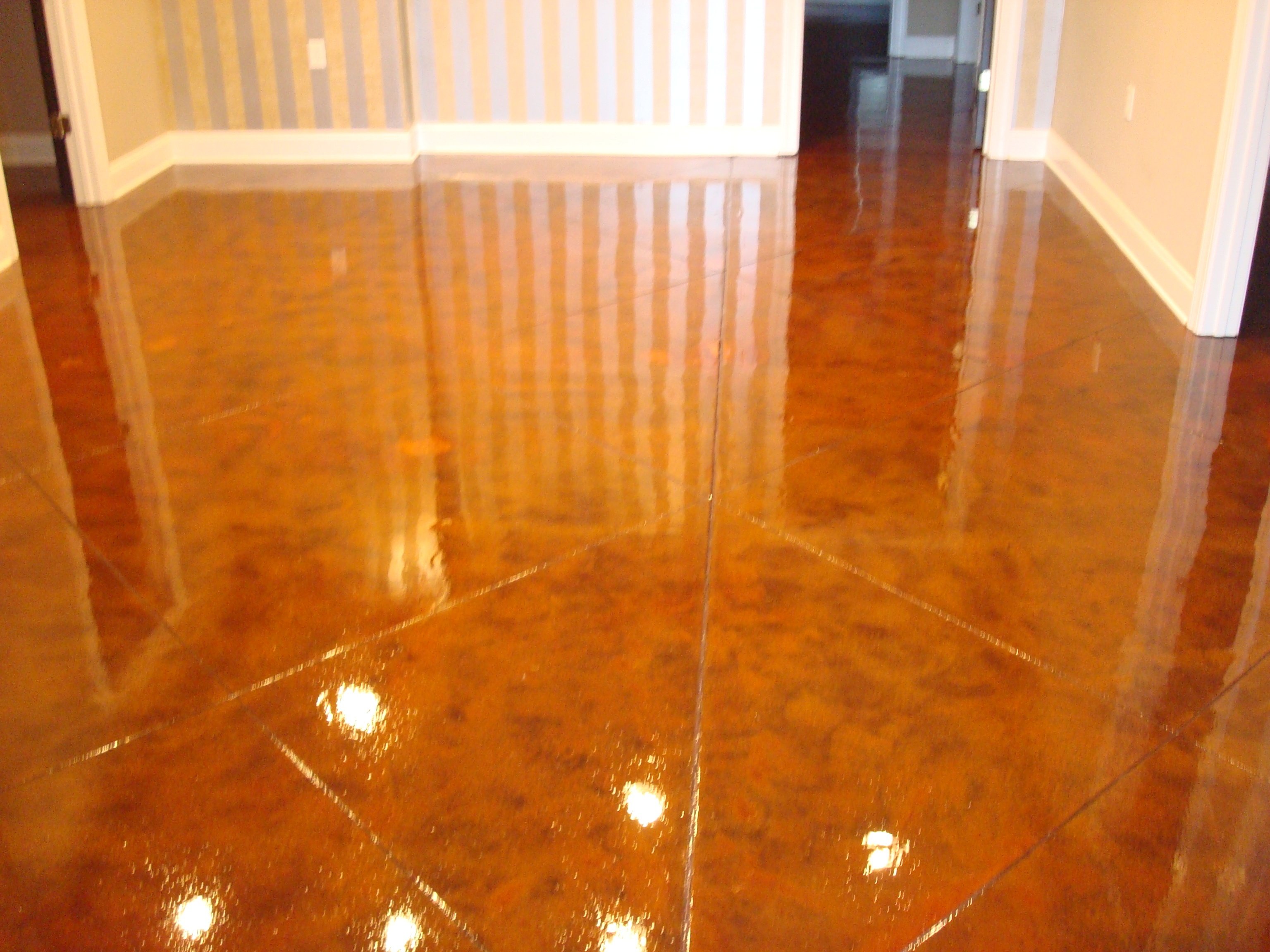 Considering a concrete stain for your store, clinic, or customer lobby? Here are several things to consider before investing in the staining process:
Pros of concrete staining
It increases the aesthetic value of your floor. Concrete stain comes in a variety of shades, including neutrals, pastels, and deep tones. Experienced contractors can add visual effects such as marbling, swirls, waves, or stenciled designs. Staining can be simply a subtle upgrade from a plain gray concrete floor, or it can become the attention-grabbing focal point of your facility's decor.