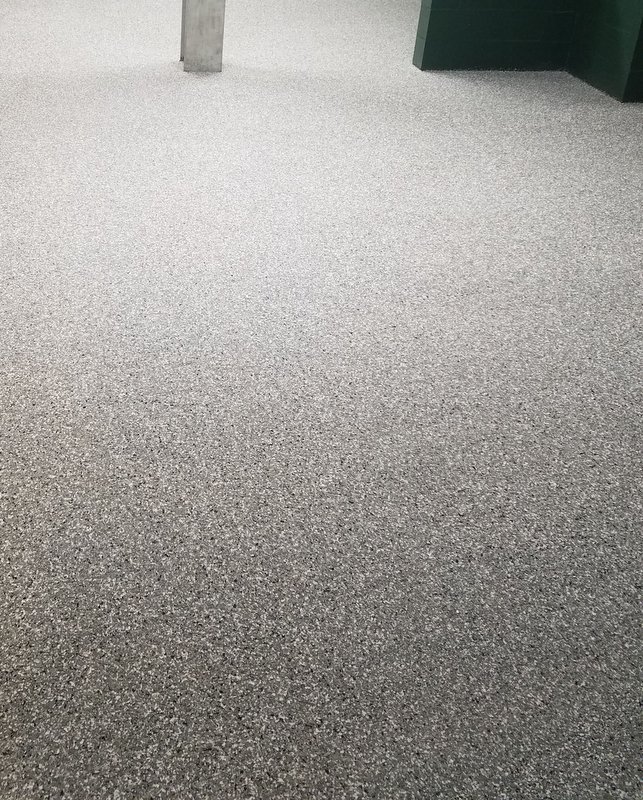 Looking for a way to prevent slip-and-fall accidents at your manufacturing plant or warehouse? Or do you want decorative—but functional—flooring for your retail outlet or healthcare facility?
Here's why a broadcast quartz floor may be right for you.
What is broadcast quartz flooring?
After an epoxy floor coating is applied to the prepared concrete floor, the installation crew scatters crushed quartz onto the still-wet surface. When the epoxy hardens, the quartz sets into the floor and becomes a permanent fixture. A clear topcoat may later be applied.
The crushed quartz may resemble simple sand, for the most utilitarian applications, or it may be a specially blended colored quartz. Occasionally other minerals, such as mica, are added for a unique look.