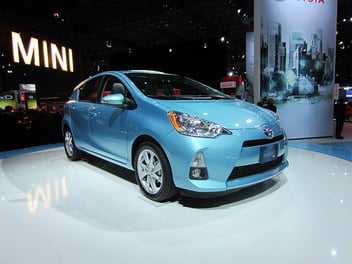 If you manage an automotive showroom, you know that every detail counts when it comes to impressing a customer. A stained, cracked, or aging floor reflects badly on your company and distracts from cars you're working to sell. An attractive and well-maintained floor, on the other hand, can help create the ambiance you're trying to create—whether that's a sense of luxury, elegance, or modern simplicity.
Of course, a car showroom floor takes a lot of abuse over its lifetime, too, having to endure vehicle and foot traffic. So you need a flooring solution that's both beautiful and durable.
An epoxy coating applied over your existing concrete floor can give you the best of both worlds: fine aesthetics as well as great endurance. Here's how an epoxy floor coating can help your showroom look its best:
It resists staining
Unlike bare concrete (or even polished concrete), an epoxy coated floor resists stains from oil, gas or other fluids. Drips can easily be wiped up from the surface of the coating without leaving a permanent mark.
It's easy to keep clean
In addition to being stain-resistant, epoxy's smooth surface is simple to sweep and mop, and it can handle hot water and most cleaning agents.
It's dent- and scratch-resistant
Epoxy's exceptional hardness makes it difficult to scratch, dent, or crack (as long as it's been properly installed). It won't crack under the weight of model vehicles, won't get scratched by high heels or dress shoes, and won't chip if something falls off of a product display.
It's highly attractive
Not only does epoxy offer a glossy shine, it also comes in an endless array of color options. You can customize graphics in any colors, apply a confetti pattern, or choose a quartz or shimmering metallic hue.
It's long-lasting
While the longevity of a floor coating depends on a wide variety of factors, epoxy coatings often last for years before needing replacement. As long as it's not regularly exposed to UV light, epoxy's colors stay vibrant over time.