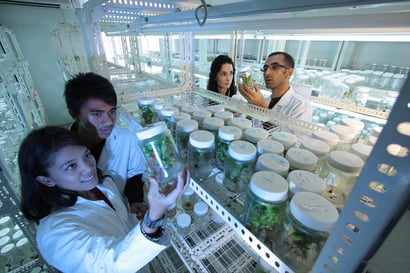 If you're a facilities manager for a university science building, chances are you've had some challenges maintaining the laboratory floors. Not only do they take abuse from spilled chemicals and harsh cleaners as regular laboratories do, but they also have to withstand high levels of foot traffic from students constantly on the move.
You need to find a flooring option that's durable, sanitary, and able to withstand chemical spills—and, if possible, one that doesn't have to be replaced year after year!
One of your best bets is probably to go for a professional-grade floor coating—a specialty epoxy, a urethane, or a combination of the two.
Floor coatings for university laboratories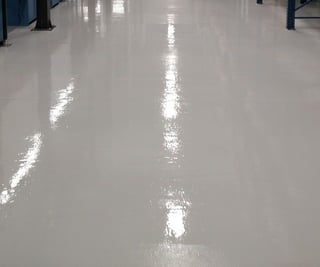 Here's why a floor coating can be a safe and cost-effective flooring solution for your university laboratory:
Chemical resistance—Laboratories need flooring that won't peel up or stain when exposed to acids or other caustic liquids. Urethane and epoxy are generally damage-resistant, and for more extreme settings there are varieties that offer extreme chemical resistance.
Ease of cleaning—It's important that a laboratory floor be easy to clean and sanitize on a regular basis. Unlike tile, which can trap debris and moisture in the grouted areas, a floor coating offers a smooth surface ideal for sweeping and mopping. It can also withstand harsher cleaners, and unlike tile grout, it's stain-resistant in most cases.
Sanitation—Not only does a floor coating offer a smoother surface for cleaning, but it forms a barrier that's impervious to oils, acids, and other liquids. This prevents liquids from seeping into the floor itself, where they can cause stains or, worse, become a breeding ground for microbes. Spills stay on the surface, where they can be properly cleaned up.
Durability—A university laboratory has more than its fair share of traffic—from students who may not be wearing the proper shoes for a lab—plus challenges such as scuttling chairs and equipment being rolled in an out on a regular basis. Fortunately, epoxy and urethane are both especially resistant to abrasions and can even withstand impacts from dropped equipment.
Longevity—A single application of floor coating can last several years before needing replacement. While the exact time depends on a number of factors of the facility itself, it is not unreasonable to expect an epoxy floor coating to last for 5 to 10 years, and a urethane coating to last a decade or longer.
In addition to the general benefits above, a laboratory floor coating can be customized to include special features, such as:
Follow the banner below to access more detailed information about the types of floor coatings available for your university laboratory. If you're in the Southeastern U.S. and would like to get a custom recommendation for your school, one of our flooring experts would be happy to help you. Give us a call at (864) 855-0600 or contact us online.