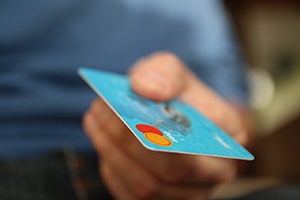 Is your facility's concrete floor in need of an upgrade? Perhaps you're considering having an epoxy coating, a protective layer of urethane, or another specialty floor coating installed.
Very early in the process you're going to need to calculate how much such a project is going to cost. However, there are a wide variety of factors that can go into determining the cost of an industrial flooring project before you can get a ballpark estimate.
Typical Costs of Industrial Floor Coatings
Simple, professionally installed epoxy floors can run anywhere from $3-30 per square foot, depending on the quality of the epoxy and the labor needed to apply it. Specialty coatings, such as electrostatic dissipative (ESD) coatings, slip resistant coatings, or food-grade coatings can run much higher.
Also, if you need to move facilities around or your existing concrete needs significant repairs, your costs will increase as well. If a moisture test reveals issues with your floor's vapor levels, you will need to have a moisture vapor system installed, which can run you another $1-10 per square foot.
Obviously, this is a very wide range of prices to work with, even for a ballpark figure. The best way to get an accurate idea of what kind of a budget you should plan on for your industrial flooring project is to get a series of professional quotes.
Be warned though—the lowest bid is very rarely going to be your best option. There are many contractors out there who cut costs by cutting corners, improperly preparing your surface, and using unskilled labor. You won't be saving any money at all if your cheap flooring job injures an employee or causes damage to an expensive piece of machinery, and you definitely don't want to have to turn around and replace the floor coating in a year.
Factors to Consider In Your Industrial Facility
The square footage of your facility isn't the only factor that will influence the installation costs. You'll also need to consider the following:
Is the space wide open, or many separate rooms? Do you need to coat around walls, machinery, and other termination points?
What kind of system do you need?
How thick do you need your floor coating to be?
What shape is the existing floor in? Do old coatings need to be removed? Does the concrete need to be repaired?
Will your project require overtime pay in order to meet deadlines?
How much production downtime will you need in order to complete the job?
Almost inevitably, surprises and unexpected expenses are going to crop up in any project, and it's always wise to build yourself a cushion to absorb some of these costs. We would recommend budgeting an extra 20-25% to cover these expenses.
Also, make sure that a professional moisture test is done on your floors! There are several tests that should be done to test moisture vapor, relative humidity, calcium chloride, and so on.
Failure to protect against moisture damage will almost guarantee a failure of your new coatings to do their job and protect your assets!
Get a free estimate from CPC Floor Coatings
If you're in the Southeastern U.S., the floor coating experts at CPC Floor Coatings would be happy to talk with you about your project and give you a better idea of what to expect based on the specifics of your facility. If it seems like a good fit to you, we'll also come out and survey your facility in person.
At that point, we can give you an estimate of exactly how much it would cost for our crews to install the floor coating of your choice. We've been in this industry for many years, and so we know how to accurately price out a project—and once we set a budget for you, we make sure to honor it.
To discuss your specific project with a flooring specialist, give CPC Floor Coatings a call at (864) 855-0600 or fill out our online form to request a consultation.