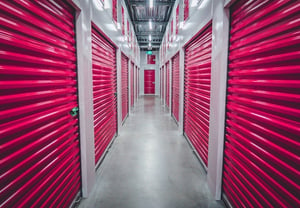 As a general flooring contractor in South Carolina, we most often see urethane floor coatings applied for two primary reasons.
To improve the floor's functionality (ie. durability, chemical resistance, longevity, etc.)
To improve the floor's aesthetics
In today's blog, we want to talk about the aesthetic appeal that a urethane floor coating provides and how to achieve the look you desire for your floor.
Transparent vs. Pigmented Urethane
Urethane coatings can be applied as a transparent topcoat or as a pigmented coating. The option that's right for your purpose for coating the floor.
Covering Your Floor with Pigmented Urethane
Many of our customers are business or property owners who don't necessarily want to replace a floor — they just need to cover up the chips and stains present on the floor they already have. For example, a new business owner who buys an old warehouse to renovate and turn into a brewery is looking for ways to improve the space without tearing out more than is necessary. As long as the structural integrity of the warehouse floor remains, applying a urethane coating is an excellent option because urethane can be applied to old floors without tearing up any existing floor coatings.
For these types of customers who are truly trying to cover up old floors, we recommend a pigmented urethane coating. The pigmentation will hide all of those blemishes that make the floor look old and tired. It's the perfect way to breathe life into an old floor and also strengthen its surface.
Enhancing Your Floor with Transparent Urethane
Many customers are happy with the overall appearance of the floor they have, but they're looking for a way to give it a little more shine. We see this a lot with customers who have tile floors or epoxy floors that were purposefully installed with colors or textures. They don't want to cover up the beautiful floor they already have — they just want to add a durable topcoat.
In these instances, we recommend applying urethane as a transparent topcoat. As previously mentioned, urethane coatings can be applied to a variety of floor surfaces including other types of coatings, so applying urethane to epoxy is not a problem. In fact, it can only improve your floor by increasing its durability.
A Shiny Urethane Floor
By design, urethane coatings are shiny. Regardless of whether you choose to apply a transparent topcoat or a pigmented coating, the final result can be glossy floor — but ask us about the satin and matte finishes as well.
Contact us today to discuss your flooring ideas and schedule a consultation. We'd love to give your floor some life in both appearance and longevity.