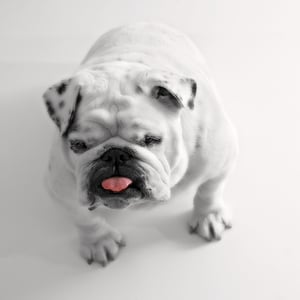 As the owner of a veterinary clinic, you know how important it is that your facility stays clean, sanitary and welcoming for your clients. But you also know how much damage dogs and cats can do to your floors in the day-to-day business of keeping them well.
One easy solution is to use an epoxy floor coating in your clinic and waiting room. Epoxy coating is applied directly to the concrete and offers the following benefits:
Durability: Often used for industrial factory settings, epoxy-coated floors stand up much better to the constant traffic of paws and claws than traditional flooring options such as laminate or tile. Epoxy's notable hardness means that even intense play won't cause scratches or other damage to the floor.


Sanitation: Epoxy floors are smooth and easy to clean, meaning they require less maintenance than their competitors. But even more importantly, an epoxy coating blocks mold, mildew or microbes from entering and growing in the porous concrete beneath, creating a more sanitary clinic environment.


Good traction: The added slip-resistant features to epoxy coatings make it easier for dogs and cats to maneuver on, and your two-legged clients will also appreciate the extra traction.


Attractiveness: While tough enough for industrial settings, epoxy coatings don't have to make your veterinary clinic look industrial or cold. You can customize your floors in any color or pattern that you'd like, keeping your environment friendly and inviting.
Whether you're seeking to open up a new veterinarian practice or are redesigning your current clinic, the knowledgeable staff at CPC Floor Coatings can help you walk through the process of choosing the right flooring for you.
Let us answer your questions and become your partner in creating an environment where your animal patients can thrive. Call us at (864) 855-0600 or contact us online for a consultation!