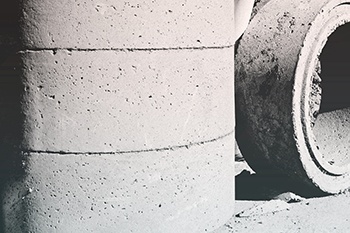 If it is time to resurface your industrial facility's concrete floor, you might be wondering what your options are. When you start the process of choosing the right industrial floor coating for your business, you'll have to consider things like the type of business that runs in your facility, and how much foot traffic there is on a daily basis. Here's more on the concrete resurfacing solutions available for South Carolina industrial facility owners, so that you can choose the best surface for you.
Epoxy Floor Coatings
Epoxy floor coatings are great for those who need a surface that is durable and also fully customizable. With epoxy, you can create designs, designate zones by color, and create an atmosphere that is fit for customers and clients, all while still providing a durable floor. This resurfacing solution for concrete has minimal downtime, is cost-effective, and can be spot-repaired easily, if the need to do so were to arise.
Urethane Floor Coatings
However, if you are looking for something a little stronger, urethane floor coatings may be the better choice. Of the concrete resurfacing solutions, urethane floor coatings are arguably the most resistant to abrasion while still providing a high-gloss shine. Though epoxy looks great, urethane looks just as good and can last longer, even in more stressful environments. Considering the needs of your business can help you decide between epoxy and urethane coatings.
Polishing and Concrete Resurfacing Solutions
For an eco-friendly flooring solution, consider having your concrete surface polished. Not only does it eliminate harsh chemicals from your work environment, it provides the utmost sanitation to your industry flooring, as well as giving off a glossy shine. This resurfacing solution is low-maintenance and cost-effective, as you are not having to concern yourself with caring for a specific coating.
Many industrial settings with concrete flooring choose polishing and resurfacing as their solution to an improved floor surface. Both wet and dry mechanical methods can be used in order to polish floors, and finer grit abrasives are what make the surface smooth as glass. You are left with a professional, industrial flooring that can suit nearly any business while also keeping maintenance to an all-time low.
Specialty Floor Coatings
Certain businesses require specific health codes and safety regulations in order to keep all employees and customers safe while in your industrial facility. Believe it or not, concrete resurfacing solutions can help keep your business compliant with these guidelines, more specifically with specialty floor coatings. These floor coatings can be chosen and catered to your facility's needs.
For instance, there are specialty floor coatings that can prevent deterioration even in the harshest environments where the use of harmful chemicals is a part of your day-to-day duties. Thermal shock resistance and moisture vapor control are also considered specialty floor coating solutions as they provide your facility with more protection than your average floor coating.
Contact CPC Floor Coatings
Have you been considering getting your South Carolina industrial concrete floor resurfaced? If so, contact us at CPC Floor Coatings today to learn more about the concrete resurfacing solutions we offer for industrial facilities just like yours. You can reach us by phone at (864) 855-0600, or online by clicking the banner below!