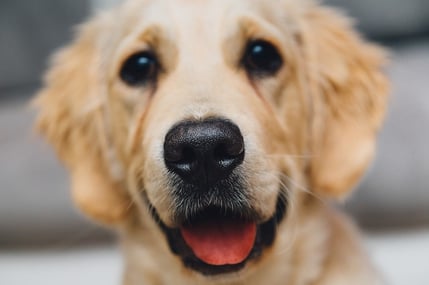 Everyone loves stories of homeless dogs and cats finding their forever homes. When you manage a pet shelter, you know how rewarding this is—but you also know the many, many hours of hard work that go into caring for animals to make these stories possible.
Running a pet shelter is difficult work on many levels, and you want your facility to make it easier to keep pets happy and healthy.
If your pet shelter facility already has concrete flooring, an epoxy coating can be a cost-effective flooring solution with many practical benefits. Here's how epoxy flooring can make your job just a little easier:
Epoxy is sanitary
As you know, shelter pets can be very messy with waste, whether because pets are stressed, have digestion problems, feel the need to mark territories, or just because they didn't get taken out as soon as they wanted to. We know you're doing all you can to keep up and keep the animals under your care healthy and clean.
Epoxy flooring can help by keeping waste from seeping into the porous concrete beneath. Once urine soaks down into the tiny spaces within the concrete slab, it can make the floor smell and allow bacteria to grow. A moisture-impervious epoxy coating keeps liquids and wastes on the surface of the floor so it's easier to clean and sanitize.
Epoxy's smooth surface also makes it easy to sweep and mop, and it can withstand extremes such as hot water or cleaning chemicals that you may periodically use.
It's aesthetically pleasing
When you're running a shelter, you know it takes constant work to keep dozens of animals healthy and well-cared for at once. Keeping things looking nice can be a real challenge with all the abuse the animals give the facility.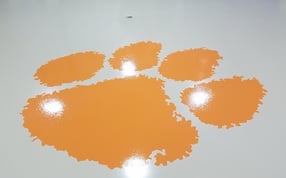 However, when people go to adopt a pet, the shelter can't just be clean and utilitarian—it must also be friendly-looking. Many people find the idea of rows of unadopted animals to be sad, and so you almost have to over-compensate to make the environment cheerful. After all, you want to welcome people in so they'll stay and adopt a pet—while still doing the practical work of keeping all the animals healthy to begin with!
And epoxy floor coating can help in this area. Epoxy comes in a variety of color options, and custom patterns, shapes and lettering can easily be added. Not only can you keep the entrance bright and colorful, but any section of the facility can include the cheerful colors, since the decorative aspect doesn't take away from the epoxy's durability.
Epoxy is long-lasting
Finally, while an epoxy floor coating takes time and effort to install properly, the final result is worth it. Its exceptionally durable surface can withstand scratches from claws of all sizes, as well as any impacts from dropped supplies or equipment. And an epoxy coating will last for several years before needing to be replaced.
You can learn more about the benefits of epoxy on our epoxy flooring overview page. If you're in the Southeastern United States and need a reliable team to handle installations, CPC Floor Coatings would be glad to help. You can give us a call at (864) 855-0600 or contact us online for a free consultation.