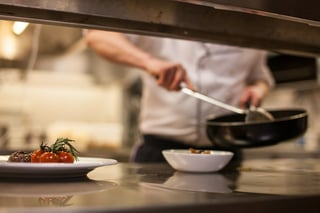 The United States Department of Agriculture (USDA) is responsible for creating and implementing federal government policies for the farming and food industries, and every business that handles food and/or beverages. In order to protect the health of the American people, every aspect of these facilities that you can possibly imagine is regulated by the USDA, and each of those regulations need to be followed to the letter — even the floor coatings used in the facilities. While it sounds inconvenient, there are actually benefits to having USDA approved flooring in your facility, from lower maintenance to better safety and more.
USDA Approved Flooring Options
The USDA is primarily concerned with regulating the flooring in facilities that process food, crops, or anything else that will be consumed. In order to abide by these guidelines, it is best to have one of several floor coatings that have been pre-approved by the USDA. Many industrial facilities have concrete flooring, which is great when it comes time to choose a USDA floor coating.
Most epoxy and urethane coatings are considered to be USDA approved floor coatings because they're durable and will last in your facility as long as you provide proper maintenance and cleaning. As an added bonus, epoxy and urethane coatings come in different colors and can be used to customize your facility as needed!
Maintaining Your Facility's Flooring
Fortunately, maintaining these floors and keeping them clean is not as difficult as you would imagine. With regular sweeping, mopping, and spot cleaning, you can keep your flooring looking brand new for years to come. Of course, there are specific cleaning regulations for these types of facilities, but overall these cleaning processes aren't particularly difficult, nor are they a huge investment in time.
Unfortunately, these coatings will start to lose their durability after a while, which can cause spots in the floor to crack and peel. However, if there comes a time that you do need to have your floor's surface redone, the production downtime for doing so will be minimal. Additionally, these floor coatings are cost-effective and can keep your facility in regulation with the USDA, which can help you avoid financial penalties, as well.
Keeping Your Employees and Customers Safe
With USDA approved flooring, you might find that you won't have to worry so much about the safety of your employees and customers. If your facility abides by these regulations, then those who are walking through your facility shouldn't be slipping on grease or tripping over peeling floor coating. While you should still be concerned with keeping these floors clean and intact, having a high-quality, USDA approved floor coating on the surface of your facility's floors can help you maintain a safe work environment.
Contact CPC Floor Coatings Today!
Having the right USDA approved floor coating will contribute to the health and safety of your work environment. Customers will not have to question the validity of your facility because you abide by USDA regulations, right down to your flooring. These approved floor coatings will give you, your employees, and even your customers peace-of-mind when it comes to the healthfulness and safety of your facility. For more information on USDA approved flooring in Southern regional facilities, contact us at CPC Floor Coatings today.