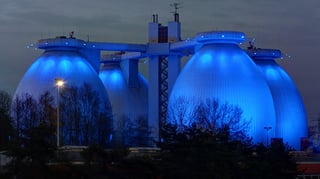 Whether you're in the process of designing and building a new wastewater treatment facility or you own an existing facility and are looking to upgrade to fit modern safety regulations, there is one aspect whose importance we can't overstate: the flooring. While floors are often overlooked, they are an integral aspect of maintaining the safety of both your employees and the public in any wastewater treatment situation.
It's tempting to skimp on research about the best flooring and instead simply go with the cheapest. After all, treating wastewater isn't often a pretty job, so what does it matter if the flooring isn't the best? Choosing the wrong floor coating could have serious consequences in health and safety of employees. How can you avoid choosing the wrong floor coating? We have the answer.
Problems And Consequences
What seems like a small problem at first can rapidly become a catastrophe. In the evaluation process of the problem solving of any business, we often look at "what is it costing me?" We should always be focusing on "what will it cost me if I do nothing?" In wastewater facilities, moisture in the pipe galleries have the potential of creating a slippery environment for facility employees and other maintenance contractors. Providing an non-slip or anti-skid surface will minimize this potential fall hazard.
Another problem can be possible corrosion and contamination. The chemicals used to treat wastewater can be extremely corrosive, eating through concrete or inadequate floor coatings and leaving areas prone to causing structural substrate damage or possible chemical contact with employees from a prior leak or spill that has absorbed into the concrete.
The solution to these problems?
Prevention
Choosing proper floor coatings for your facility keeps you safe right from the start. At CPC Floor Coatings, we have years of experience working with the installation, repair, and maintenance of chemical-resistant floor coatings designed to withstand even corrosive work environments like those in wastewater treatment facilities. Don't wait until disaster strikes — install a quality floor coating today and keep your employees, and the public, safe. Give us a call at (864) 855-0600 or contact us online at any time to learn more or to schedule your consultation.