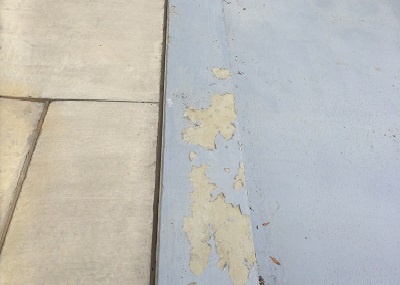 There's nothing more frustrating than taking time out of your production schedule to have a new floor coating installed, only to have it peel or crack just months (or days!) later. What causes new floor coatings to fail?
Here are some of the most common causes for floor coating peeling, bubbling and more:
Oil residues
Does your facility regularly uses oils, greases or corrosive substances? If these have ever been spilled on your floor, they may have soaked into the concrete at some point (after all, concrete is a porous material).