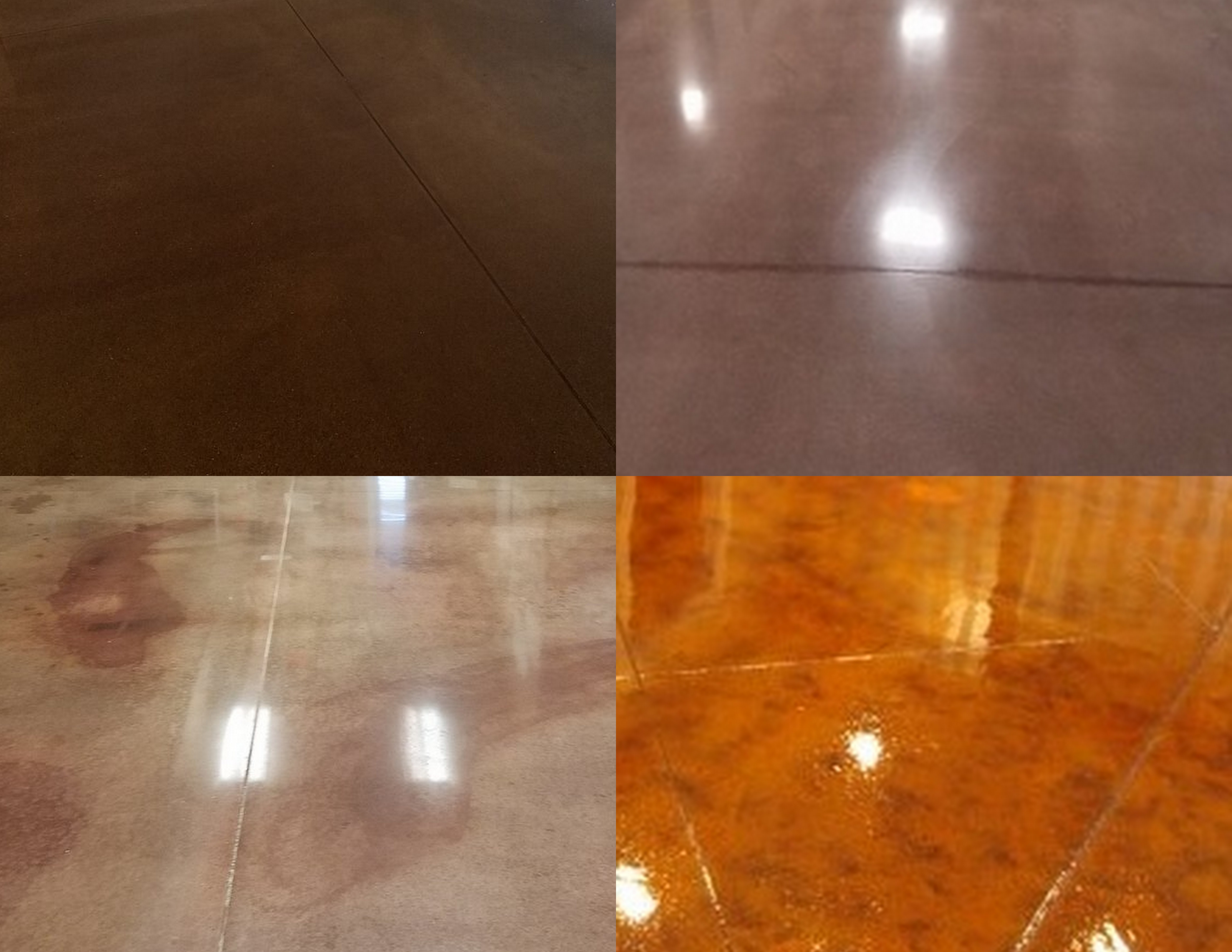 Want a simple way to brighten up your existing concrete floor? You may already be aware of how the concrete polishing process can bring dull floors to a beautiful shine, plus improve your floor's ability to stand up to heavy foot traffic.
Did you know you don't have to stick with the existing gray color?
Concrete stains and dyes, applied prior to polishing, are available in an array of earth tones and jewel tones to beautify your floors even more.
Different colors can be applied in geometric patterns or with the use of detailed stencils. And some contractors can even use skilled hand techniques and a second stain to create marbling or even bolder patterns.