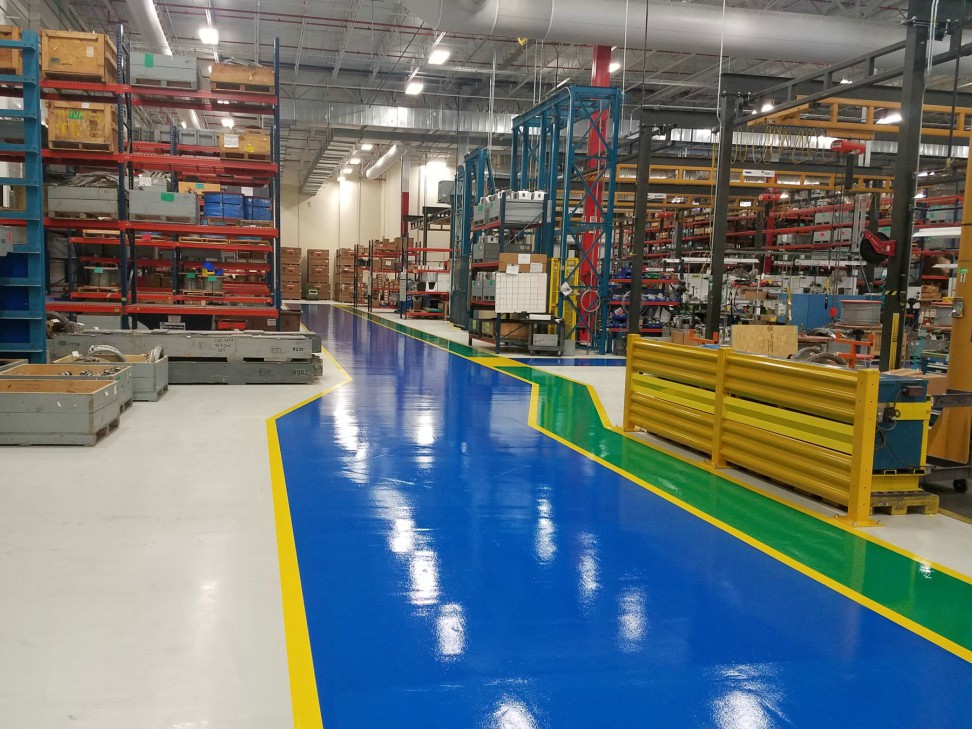 Looking to save energy costs for your manufacturing plant, warehouse, or other industrial facility? In addition to investing in energy-efficient equipment and evaluating when lights and equipment safely may be shut off, you may also want to consider the finish on your floor.
A high-quality floor coating will not only protect your floor from damage and staining, but it can also help reduce the energy you need to light your facility—that is, if it has a high Light Reflectance Value, or LRV.
The term LRV is commonly used to refer to wall paint, but your facility's floors can also make an impact on the brightness of your interior space.
Here's how your floor's LRV can maximize the effectiveness of your facility's lighting.